Are you tired of vacationing in the same old destination every year? Do you want to explore new places and have a unique travel experience? Choosing a travel destination can be overwhelming, especially when so many options are available. But don't worry, we've got you covered! This blog post guides you through the top steps to choose your next travel destination. From Hawaii's stunning beaches to Europe's rich culture and history, let's explore all the possibilities together!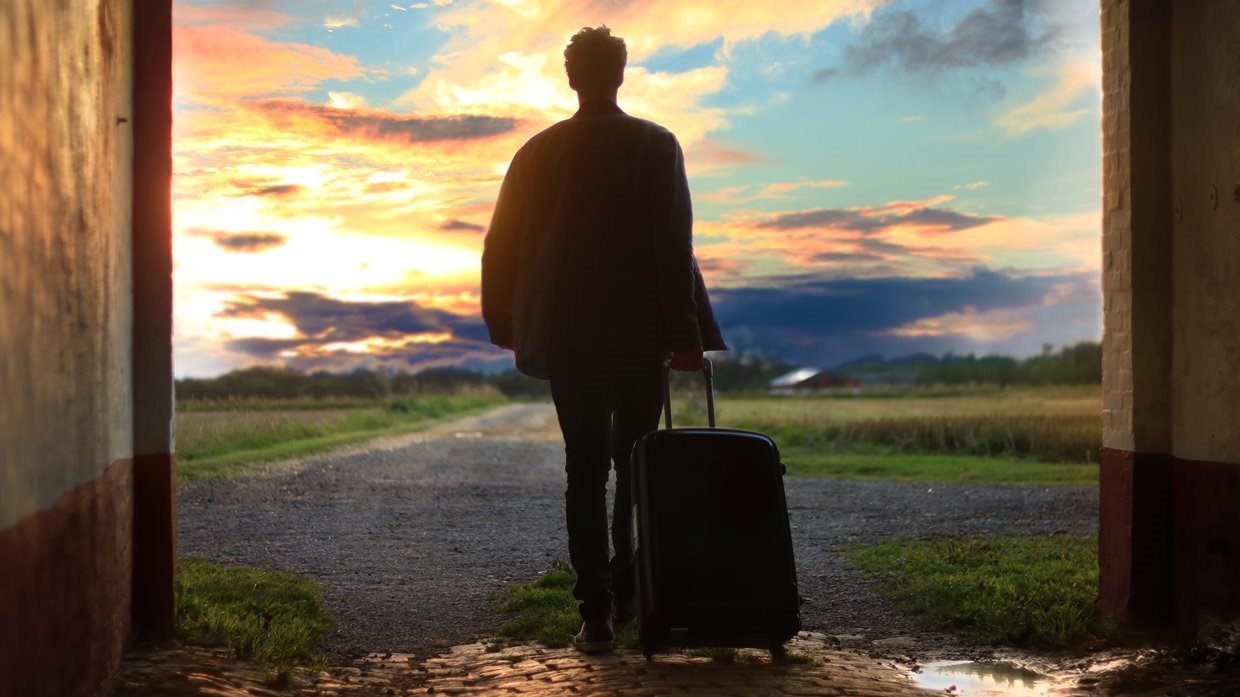 Take Hawaii Into Consideration
When choosing a travel destination, Hawaii should be on your radar. This beautiful state offers breathtaking landscapes, warm weather year-round, and plenty of activities for all types of travelers.
Whether you're looking to relax on the beach or explore lush rainforests, Hawaii has something for everyone. The islands such as Kauai, Oahu, and Maui are perfect for a stroll, while Honolulu and Waikiki offer plenty of activities and attractions for those who want to stay busy. One thing to keep in mind when considering Hawaii is that it can be quite expensive compared to other destinations. Flights and accommodations can add up quickly, so make sure you budget accordingly.
But even with the higher cost of travel, Hawaii is worth every penny. From hiking through volcanoes to snorkeling in crystal-clear waters, this state will leave you with memories that last a lifetime. So if you're looking for an unforgettable adventure, consider considering Hawaii as your next travel destination.
Consider Florida As A Option
With its sunny weather and warm temperatures, it's no surprise that millions of tourists flock to Florida each year. If you're trying to decide on a travel destination, consider Florida as an option.
One of the main attractions in Florida is its beaches. From Miami Beach to Clearwater Beach, there are plenty of options to choose from. The crystal-clear waters and white sand make for a perfect day in the sun.
But beaches aren't all that Florida has to offer. The state is also home to many theme parks such as Disney World and Universal Studios Orlando. These parks provide hours of entertainment for families with children or anyone who enjoys thrilling rides.
If you're into wildlife, then consider visiting the Everglades National Park where you can see alligators up close in their natural habitat. And if you're interested in history, St Augustine is full of historical landmarks including Castillo de San Marcos and Flagler College.
Think About Travelling To Europe
Europe is a continent that offers an array of travel destinations, each with its unique charm and culture. From the romantic city of Paris to the stunning beaches of Greece, Europe has something for every type of traveler.
One important factor to consider when thinking about traveling to Europe is your budget. Depending on where you go, expenses can add up quickly. However, there are many ways to save money while still experiencing all Europe offers.
Another aspect to remember is the time of year you plan to visit. Summer months tend to be very popular and crowded, while winter months may limit certain activities due to weather conditions.
When planning a trip to Europe, it's also important to research visa requirements for each country you plan on visiting. Some countries require visas or have specific entry requirements that must be met beforehand.
DefineYour Travel Goals
When choosing a travel destination, one of the most important steps is defining your travel goals. This means taking an introspective look at what you hope to get out of your trip and what experiences you want to have.
Firstly, consider why you are traveling in the first place. Is it for relaxation or adventure? Are you looking for a cultural experience or do you simply want to escape from reality?
Next, think about who will be joining you on your trip. If you're traveling with family, their interests may differ from yours and should be considered when deciding on a destination.
Another factor to consider is budget. Do some research beforehand and figure out how much money can be allocated towards the trip. This will help narrow down options and ensure that expectations are realistic.
Reflect on any personal bucket list items that could influence destination choices. Whether it's visiting a certain landmark or trying authentic cuisine, incorporating these goals into trip planning can make for an unforgettable experience.

Do Your Research
When choosing a travel destination, doing your research is crucial. It allows you to gather important information about the place you're considering and make an informed decision. Here are some suggestions for conducting research efficiently.
Firstly, start by checking out travel blogs, forums, and websites for recommendations from fellow travelers who have visited the destination before. You can learn a lot from their experiences and get insider tips on what to see and do.
Secondly, consult guidebooks or travel magazines for more comprehensive information on attractions, accommodation options as well as local customs and traditions. These resources often provide valuable insights into the culture of the country or region you want to visit.
Thirdly, don't forget to check out social media platforms like Instagram or Pinterest for inspiration on where to go next. Many influencers share their favorite places with stunning photos that might spark your interest in a particular city or country.
Make A List Of Pros And Cons
When it comes to choosing a travel destination, making a list of pros and cons can be extremely helpful. It allows you to weigh the positives and negatives of each option, helping you make an informed decision that fits your needs and preferences.
Start by listing all the potential destinations you are considering. Then, for each location, create two columns: one for pros and another for cons. Be honest with yourself about what factors matter most – whether it's budget, weather, or cultural experiences.
Consider things like flight costs, accommodation availability, and food options as well as local customs and safety concerns. For example, perhaps Hawaii is at the top of your list because of its beautiful beaches but after researching further you realize that it may not fit within your budget or offer enough cultural activities which could be seen as a con.
Choosing a travel destination can be an exciting process, but it's important to take the time to make the right decision. By following these top steps, you'll be able to narrow down your options and choose a destination that is perfect for you.
Remember to consider factors such as your travel goals, budget, and personal preferences when making your decision. Take advantage of online resources like reviews and blogs from other travelers who have visited potential destinations before committing.
Whether you decide on Hawaii or Europe, Florida or another location altogether, remember that every trip is unique and has its own set of challenges – but also its rewards. With careful planning and consideration of all available options, there's no doubt that you'll end up with a vacation experience worth remembering for years to come!